The Education category includes: certificate and diploma courses, colleges and universities, distance learning, home schooling, international education, online teaching resources, study aids, tutoring services, and vocational training.

Featured Education Websites
Institution and course information for universities and colleges in Canada. The site features a database (with analysis) of degrees and programs.
Provides educators with resources to encourage learning at home, at school and in the community. Materials include information on parenting and teaching issues, classroom resources, games for early learners, and tools that parents can use to keep kids learning independently.
Connects students to degree courses with Australian universities. Good Universities reviews courses, taking account of factors such as campus locations, program content, teaching quality, and the value of degrees in the job market.
A globally connected university that specializes in distance education. For working adults, the university offers evening classes, flexible scheduling and continuous enrollment. Students also benefit from a university-wide academic social network, a digital library and computer simulations.
Should You Become a Teacher?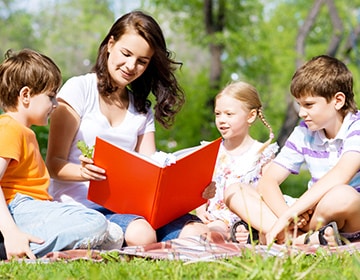 The teaching profession is both challenging and satisfying. Teachers not only teach academic skills but social conduct, mannerism, and social skills as well. Many educators have long and fulfilling careers while some leave the profession early. It is important to ascertain that teaching is the right profession for you before you enroll yourself in a course to become an educator.
Lead By Example
Teachers need expertise in their subject matter, and they must be effective communicators. Teaching is a social job that requires constant interaction and ability to lead by example. You must be able to motivate your students and make them follow your instructions.
Interests And Talents
To be a good teacher, you must enjoy interacting with people. Good teachers are very patient and don't lose their temper quickly. Teachers are flexible and good decision makers. Teachers care about their students future and try to give them the right guidance.
If you feel passionate about a particular subject such as mathematics or computer technology, etc. and want to teach others what you know, you are fit for the job.
Volunteer
To understand the job, find a way to experience what it is like to be a teacher. You can contact local schools and see if you can volunteer or become a substitute teacher. You can also shadow a teacher for a day to see what it is like to be an educator.
Categories Related to Education